NAME:VINAY KUMAR
REG NO:11705573
SECTION:RK0059
ROLL NO:A-34


SUBMITTED TO:NALIN KUMAR VERMA
There are several types of trends in Social Media.The main important trends in Social media are:
1.Videos.
For most marketers, video (both live and uploaded) is nothing new.
But marketers, brands, and businesses must have a video strategy in 2019.
Live Video: Victoria Edwards, Senior Manager of Social Media for Guide Well Connect, expects to "see more brands potentially partnering with influencers

or developing content that has more of a real human touch, than highly produced content."

Vertical video: "2019 will be a breakout year for IGTV with Instagram pushing the app front and center. Plus, we'll see continued growth in vertical video consumption on Facebook," according to Mari Smith.
Interactive video: "Just posting native video won't quite be enough in 2019. Now you will need to craft short videos that can run as ads without seeming out of tune with interactive shows on Facebook Watch and IGTV," said Michelle Stinson Ross, Marketing Operations Director at Apogee Results.
More smartphone-quality videos: "Marketers are going to be able to get away with videos made on a smartphone to keep up with the pace of content consumers are looking for. The ephemeral content trend really makes these smartphone-quality videos an acceptable form of content that doesn't decrease your brand equity. If anything, it makes your brand more approachable and trustworthy," said Nancy Rothman, Director of Marketing at MeetEdgar.
Video remarketing: "You also have so many remarketing capabilities when someone watches your video and I expect our video capabilities and analytic data to continue to improve and provide us with even more granular targeting based off video advertisements," said Adam Heitzman, Managing Partner at HigherVisibility.

Akvile DeFazio, President of AKvertise, also offers these video tips:

Set goals for your video.

Storyboard with your team.

Create a 30-60 second video that you can use on Facebook, Instagram, and LinkedIn News Feeds.

For Stories, create 15-second micro-segment videos of your longer ones to utilize, here.

Repurpose your content where and when you can.
2.LinkedIn:
LinkedIn is often not fully leveraged by marketers. But if you look at what LinkedIn has done over the last year with video, the rise of LinkedIn influencers and connecting their products to Bing – this is the platform to watch and get serious about next year, according to Krista Neher.
"Many business professionals already report 10X the number of video views on LinkedIn vs. Facebook – even with a bigger audience on Facebook," she said. "LinkedIn also recently relaunched Groups in an aim to drive more community on the platform. 2019 will see the revival of LinkedIn and the rise of LinkedIn Influencers who are able to build and leverage large audiences."
Virginia Nussey also believes LinkedIn gives a great opportunity for creators a better chance to have their posts seen, especially after their October 2018 algorithm update.
"Even if you have a small LinkedIn following, your posts and engagements on LinkedIn are making a big difference," she said. "LinkedIn reports that likes, comments, and shares on the network increased more than 50 percent YoY! That's an engaged community for you!"
Akvile DeFazio also recommends testing out LinkedIn 2019 if it's applicable to your audience, whether it's younger demographic or executives.
"LinkedIn is evolving and making a huge push toward becoming an informative business content sharing and connection nurturing network. They are creating alluring features for younger demographics to begin using the network as they begin entering the workforce or heading into higher education," she said. "If executives are your target audience, 59 percent of them would rather watch video than read text."
3.Whatsapp:
Free international calls:
WhatsApp uses your phone's cellular or Wi-Fi connection to facilitate messaging and voice calling to nearly anyone on the planet, alone or in a
group
, and is especially nice for families and small collaborative workgroups. The app lets you make calls, and send and receive messages, documents, photos, and videos. WhatsApp is completely free — no fees or subscriptions — because it uses your phone's 4G, 3G, 2G, EDGE, or Wi-Fi connection instead of your cell plan's voice minutes or text plan, and if you're connected via Wi-Fi, it won't eat into your data plan, either. Its popularity is sustained by its support for worldwide free calling, even if the people chatting are not in the same country.
Easy chatting and calling over most platforms:
WhatsApp is platform agnostic. You do not need to own the same brand of phone as your call recipient or be on a specific platform — the app works with
iPhone
,
Android
, and
Windows phones
, and Mac or Windows desktop or laptop computers, which you can use to send and receive messages, but not make calls. Like any other SMS messenger, you can initiate a conversation with an individual or a group and video chat with up to four people. The iOS version also has in-app support for video playback from both Instagram and Facebook. You can also share your location, broadcast your status to your contacts, share contacts, set customized wallpapers and notification alerts, email chat history, use the camera to shoot photos and videos from within the app, and simultaneously broadcast messages to multiple contacts. You are always logged in so you never miss messages, but even if you miss notifications while your phone is off, the app saves recent messages for when you re-open the app.
Like iMessage for the iPhone, WhatsApp has a simple interface that showcases your chats in text bubbles complete with a timestamp and notifies you when your recipient has viewed your text.
WhatsApp can identify people in your contact list who currently use the app, so you never have to add them manually. You can also invite people who don't have WhatsApp or connect with other users you know but who aren't in your contact list. WhatsApp lets you create work, friend, or family groups to communicate with up to 256 participants. The app lets you change your background and send your GPS location to an interactive map. You can type in a status message that will last up to 24 hours or until you change it. You can block contacts from within the app or send a friend's information to another user within the app.
The app has a search function that lets you search by keyword, group, contact name, or phone number. You can also search for keywords in a conversation. WhatsApp is interoperable with Google so that you can save a copy of your message history to Google Drive or, if you are not on Google, to your phone's memory. Should you lose critical messages, you can re-download and re-install the app to find your lost messages.
Security:
WhatsApp has a number of advanced security features. It has end-to-end encryption, just like Apple's iMessage and Signal. All messages flowing through the platform are secured so that only the sender and the recipient can view them. WhatsApp couldn't read your message even if it wanted to. The app doesn't store your personal information, and only people you approve as contacts can message you. As with an increasing number of internet services like Google and Facebook, WhatsApp uses two-factor authentication, which has you type in a second passcode sent to your phone via text message to access your account. Group messages can conflict with some privacy settings, however, in that if you have blocked someone, they can still appear in a group message that you can see.
Global reach vs. the competition:
Despite its considerable virtues, WhatsApp isn't the only game in town. Among the app's competitors are Line, imo, Kakao Talk, WeChat, Kik, and Viber Messenger. WhatsApp generally takes a broad approach to reach as many people as possible around the world. According to a
Market Intelligence Insights
report, WhatsApp is gaining in popularity compared with its competitors, even edging out its own Facebook sibling, Messenger. WhatsApp Messenger is now the leading mobile messaging app in 112 countries while Messenger is the leading app in 57 countries. The app dominates in India, Germany, Russia, and the U.K. and serves over 1 billion people worldwide.
A recent forecast by eMarketer predicts that 52% of the U.S. Hispanic population will be using WhatsApp by the end of 2019, and calculates that the platform's
Hispanic user base has expanded
to 32 million over the last few years, driven by its financial advantages and broad acceptance in Latin America. eMarketer predicts that growth within this population will continue until 2023, when 47 million U.S. Hispanics or 70.7% of that population, will be on the WhatsApp platform.
Web version:
WhatsApp Web is a desktop version of the mobile app that operates within standard Mac or Windows browsers (except Internet Explorer). But it doesn't offer all the services available in the mobile app. Everything you do on the web will sync and show up on the iPhone or Android app, so all of your chats get synced, but the web version offers no calling features. A business version lets companies access WhatsApp to interact with customers.
Downsides of WhatsApp:
WhatsApp doesn't have many downsides from the user perspective, but there are a couple. First, you can only communicate with people who have the app, so it may take a bit of cajoling to get friends and family to download and learn another app, especially when they may feel like they can just text you right now without it. Despite calls being free, it's also still possible to rack up data charges, so users should proceed with caution. Also, with WhatsApp, you cannot call 911 or other emergency services.
4.Trends in Instagram:
On Instagram stories, you can now link to IGTV video URLs (not just random URLs). So if you are a big ol' fan of that additional app, now is the go time!
In 2019, another one of the Instagram trends you will also notice will be a tonne of sponsored content from influencers both micro and mega as brands start to realise that in order to compete on this crowded social media network, you've got to have a budget for sponsored stuff.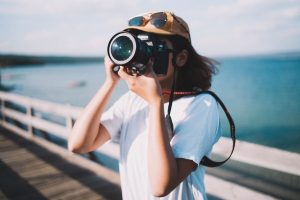 Instagram Influencer Trends:
If you follow even a handful of influencers on Instagram I would bet my bottom dollar that you have seen them promoting a little something called 'presets' or 'filters'.
Basically, in Instagram influencer land at the moment, Adobe Lightroom is an incredibly popular tool for editing images. With this software, you can create your own custom 'filters', save them, and share them… heck, you can even SELL them!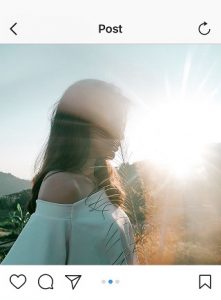 With this trend of selling filters on the rise (you know, so your grid can look like your fav influencer's) we are predicting that in 2019 Influencers of all niches and sizes will be selling more than just their customized presets.
E-books, customizable rate cards and media kit templates. The sky is the limit when it comes to things that influencers can sell on the side for some spare cash.
The next hot Instagram trend to watch in 2019 is all about that good ol' saying – size isn't everything!
Nano influencers
are having their moment in the sun with brands looking to work with smaller influencers (under 5,000 followers) with high engagement rates and a deeper connection with their audiences.
Big brands like Kylie Cosmetics are working with them. It is down to the fact that nano influencers are seen as more 'authentic' by their audience. Because of this, they have a fairly good rate of converting their likes and followers into paying customers for the brands that work with them.
Instagram Hashtag Trends:
Y'know – short hashtags, long hashtags, location-based hashtags… there's so many to choose from!
When it comes to the upcoming, well-defined hashtag trends for 2019 what we can predict is a huge rise in the amount of branded hashtags on the platform.
In order to encourage user-generated-content and help campaigns to go viral, branded hashtags are pretty much necessary!
We are also predicting a huge rise in the amount of people 'following' hashtags on Instagram so that they can keep up to date with the top performing content from their favorite niches.
Oh, and did we mention you can use hashtags in Instagram Stories? It's a great hack for increasing the amount of reach you get on your posts. Here's how to add
invisible hashtags
to your Instagram Stories.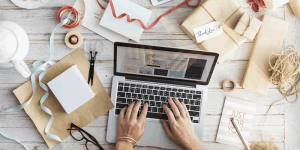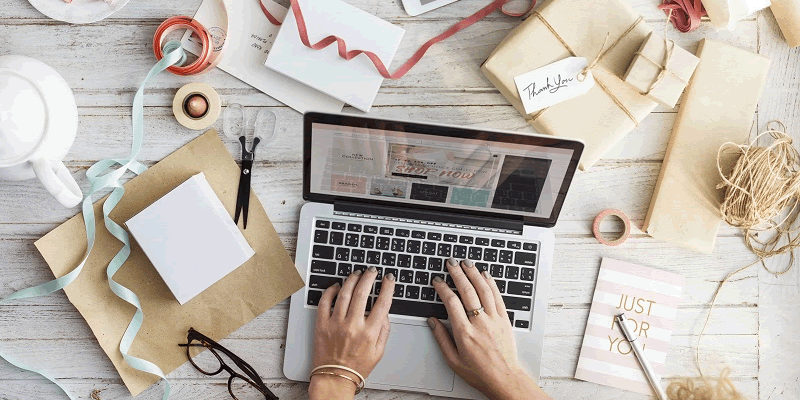 Instagram Business Trends:
There are plenty of new and exciting shopping features coming to Instagram right now and in 2019. So you can bet your tail feathers that the bridge between scrolling and shopping is going to start closing.
Converting followers into paying customers is going to be easier than ever, hurrah!
There are even shopping features coming to Instagram Stories which will make it super duper easy to take people from looking at your awesome wares to clicking, adding to cart, and potentially even shopping right on Instagram. No website visit necessary!
Instagram Advertising Trends:
One of the key Instagram advertising trends for 2019 will be interactive, high-quality Instagram Stories ads.
And we've even noticed that there are some sightings of ads that run over the 15-second-per-media limit. Oooooooh!
Another new feature we've noticed in Instagram Stories advertising is shortening of ad text to keep stories ads short and to-the-point.